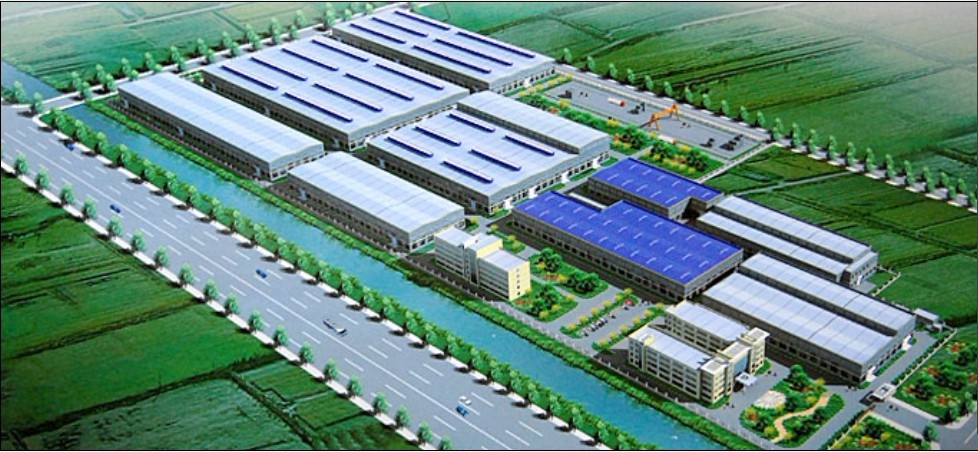 江苏泰重减速机械科技有限公司(以下简称"江苏泰重") 注册商标为"泰重博顿"牌减速器;是一家以专业生产高速重载齿轮以及硬齿面齿轮箱和非标定做硬齿面齿轮箱为主的企业;公司主要研发和生产:TZZDY、TZZLY、TZZSY、TZZFY系列圆柱齿轮硬齿面减速器;TZDBY、TZDCY、TZDFY系列圆锥圆柱硬齿面减速器;TZZLYJ、TZZSYJ、TZZS、TZZSYF系列橡塑挤出机硬齿面专用减速机;TZML、TZYM系列密炼专用减速机;TZR系列同轴式硬齿面圆柱斜齿轮减速电机、TZS系列斜齿轮蜗杆减速电机、TZF系列平行轴斜齿轮减速电机、TZK系列螺旋锥齿轮减速电机、TZH、TZB系列大功率减速器、TZP系列行星齿轮减速器、重载模块化齿轮减速器、点线啮合减速器、立式磨机及边缘传动磨机齿轮箱、铝冶行业的联合开卷卷取齿轮箱、三环减速器、星轮减速器、风电齿轮箱、水力发电变速装置、核电循环水泵驱动变速装置等高新技术产品,以及各类特殊非标齿轮箱的设计和制造。公司前身为(常州齿轮箱制造总厂);公司始建于1988年。2010年改制为有限公司;现拥有常州德顿传动设备有限公司-摆线针轮减速机-蜗轮蜗杆减速机-螺旋丝杆升降机-行星减速机-三环减速机-联轴器、等具有世界一流技术的主导产品,为泰重的永续经营奠定了扎实的基础。在未来的发展中,泰重将致力于泰重传动研究院、泰重管理学院、泰重传动销售服务中心等的项目建设,做专做强主业,实现"亚洲传动专家、整体传动解决方案供应商。公司本着"步步攀高,孜孜求精"的企业精神,经过二十余年的发展和积累,已逐步壮大为中国齿轮行业公认的企业,在技术、设备、产品性能等方面均处于世界领先水平。
Jiangsu Thai heavy deceleration Machinery Technology Co. Ltd. (hereinafter referred to as the "Jiangsu Thai heavy") registered trademark for the "Thai heavy Burton" brand reducer; is a professional production of high-speed and heavy load gear and gear box and non standard hardened gear box based enterprises; company main R & D and production: TZZDY, TZZLY, TZZSY, TZZFYseries of cylindrical gears Hardened reducer; TZDBY, TZDCY, TZDFY series cone cylindrical Hardened reducer; TZZLYJ, TZZSYJ, TZZS, TZZSYF series of rubber extruder hardened special reducer;TZML, TZYM series mixer dedicated reducer; TZR series coaxial hardened cylinder helical gear reducer motor, TZS series helical gears worm reducer, TZF series parallel shaft helical gear reducer motor, TZK series of spiral bevel gear reducer motor, TZH, TZB series high power reducer, TZP series planetary gear reducer, heavy modular gear reducer, point line meshing gear reducer, vertical mill and edge driving mill gear box, aluminum metallurgical industry combined with open coiling gearbox, reducer, planetary reducer, wind power gear box, hydraulic powertransmission device, nuclear power circulating water pump drive variable High tech product speed device, and various types of special non - standard gear box design and manufacturing. The company formerly known as (Changzhou gear box manufacturing General Factory); founded in 1988. 2010 for the restructuring of company limited; Changzhou has a Dayton transmission equipment Co., Ltd. - cycloid reducer, worm gear reducer - helical screw lift - planetary gear reducer, - - coupling with world-class technology leading products, for the Thai heavy forever belongs to lay a solid foundation. In the future, Thai heavy will be devoted to the Thai heavy driving Research Institute, School of management, the Thai Thai heavy weight drive sales service centerproject construction, do strong business, realize the "Asian drive expert, the whole transmission solution supplier. The company spirit of "step up," refinement "spirit of enterprise, after twenty years of development and accumulation, has been gradually recognized as Chinese gear industry, in technology, equipment, product performance and other aspects are in the leading level in the world.
公司主要设备有数控成形磨齿机30台,其中有德国进口尼尔斯NILES ZP30型、NILES ZE800型、德国霍夫勒公司RAPID1500型、RAPID1000数控成型磨齿机。德国NILES ZP30数控成形磨齿机的最大磨削直径3200mm,最大磨削Mn=40;磨削单件齿轮重量30吨。磨齿精度DIN标准3级。磨削内齿直径2800mm, DIN标准4-5级。滚齿机50台,其中最大滚切直径达5米,Mn=40;进口加工中心3台;并有3X10米、承重100吨大型数控龙门镗铣床、数控镗床、数控高效插齿机、3.5米立式车床等精密设备多台。公司还引进了奥地利AICHELIN公司生产的具有德国DEMIG专家系统、工艺规程按德国标准执行的计算机全程控制的大型井式气体渗碳炉,加工工件直径最大可以达¢4000mm、最大长度可达3500mm。渗碳层深可达7-8mm,齿面硬度达HRC58-62。并配备德国ZEISS产三坐标检查机、齿轮综合测量仪、大功率型式试验台、金相显微镜、碳流分析仪、磁粉探伤仪、超声波探伤仪等完善的检测、试验设备。
The main equipment company has 30 sets of CNC gear grinding machine, which are imported from Germany, Niels NILES ZP30 NILES ZE800, the German Hof Le RAPID1500, RAPID1000 CNC gear form grinding machine. The diameter of 3200mm maximum grinding grinding machine forming NILES Germany ZP30 CNC, maximum Mn=40 grinding; grinding single gear weight of 30 tons. Gear grindingprecision of DIN standard 3. Grinding internal gear diameter 2800mm, DIN standard 4 - level 5. Gear hobbing machine 50 sets, one of the largest hobbing diameter up to 5 meters, Mn=40;imported machining center 3; and 3X10 meters, bearing 100 tons of large Longmen CNC boring and milling machine, CNC boring machine, CNC gear shaper, 3.5 meter vertical lathe, precisionequipment to taiwan. The company also has introduced a large pit gas carburizing furnace Germany DEMIG expert system, process according to the German standard implementation of the computercontrol of Austria AICHELIN company production, processing the workpiece diameter can be amounted to Phi 4000mm, maximum length up to 3500mm. The depth of carburized layer can reach 7-8mm,tooth surface hardness up to HRC58-62. And equipped with German ZEISS producing three coordinate inspection machine, gear measuring instrument, power type test, metallographic microscope,carbon flow analyzer, magnetic powder flaw detector, ultrasonic flaw detector, perfect testing, test equipment.
对用户和社会负责就是对自己负责。公司建立了覆盖全国的销售公司,多年来秉承"责任到位,一次做对"的严谨作风,先后为国内众多大型企业供应齿轮箱产品。公司还积极开拓国际市场,产品远销美国、德国、日本等二十多个国家。公司主要产品有:风力发电齿轮箱、建材专用齿轮箱、冶金专用齿轮箱、铁路机车齿轮箱、石化专用齿轮箱等,产品覆盖建材、冶金、发电、化工、矿山、起重、能源、国防等众多领域,并在国内高速重载齿轮箱和风电齿轮箱等市场上占据绝对优势,多项产品填补国内空白,公司本着过程零缺陷,品质百分百。凭借过硬的技术和品质,卓越的技术一流的团队。公司还十分重视企业研发队伍建设,与国内外多家高校和研究机构建立了合作关系,公司坚信"国际品牌才有国内市场",在技术、设备和管理等方面积极与国际接轨,与美国GE、法国ALSTOM、德国西马克、德国海德堡、法国拉法基、台泥和日本的三菱重工、日立、住友等著名跨国公司建立合作关系。
Be responsible to users and the society is responsible for their own. The company has established a nationwide sales company, has been adhering to the "responsibility, do it right the first time" of the strict style, has for the gear box product domestic large enterprises. The company is also actively explore the international market, products are exported to over 20 countries,Germany, Japan and other America. Company's main products are: wind power gear box, gear box, metallurgy, building materials and special special gear box, railway locomotive gear box, gear box for petrochemical industry, building materials, metallurgy, power generation product coverage, chemical, mining, lifting, energy, defense and other fields, and occupy the absolute advantage in the domestic high-speed and heavy-duty gear box and the wind power gear box market, a number of products to fill the domestic blank, the company spirit of zero defect quality,100%. With excellent technology and quality, excellent technology, first-class team. The company also attaches great importance to construction of R & D team, established a cooperativerelationship with many domestic and foreign universities and research institutions, the company firmly believes that "the international brand to the domestic market," in technology,equipment and management, and actively with the international, in partnership with GE, ALSTOM, American France Germany Simak, Heidelberg, Germany the French Lafarge, TCC and JapaneseMitsubishi heavy industry, Hitachi, Sumitomo famous Multi-National Corporation.
展望未来,江苏泰重减速机械科技有限公司豪情满怀,信心百倍。"我们的成员来自世界各地,我们的材料来自世界各地,我们的设备来自世界各地,我们的管理来自世界各地,我们的市场投向世界各地。我们将继续坚持精品战略,巩固和发挥品牌优势,使公司成为世界知名的一流企业。
Looking to the future, Jiangsu Thai heavy deceleration Machinery Technology Co., Ltd. is full of pride, confidence. "Our members from around the world, our materials from all over the world,our equipment from all over the world, our management from all over the world, our market to the world. We will continue to adhere to the quality strategy, consolidate and develop the brand advantage, make the company become the world first-class enterprise.